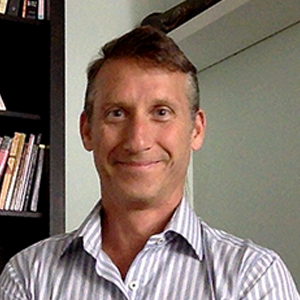 Dr. Eric Smigel
Professor of Music, Musicology
San Diego
Bio
Eric Smigel is Professor of Music and Coordinator of the Music History and Musicology Program at San Diego State University. He received the M.A. degree in music history and Ph.D. in historical musicology from the University of Southern California, where he was twice recognized as the Outstanding Graduate in the Department of Music History and Literature. While in Los Angeles, he taught music history at USC, served as a research assistant at the Getty Research Institute, provided pre-concert lectures for the Da Camera Society, worked as an educator for the International House of Blues Foundation, and was a docent at the Los Angeles County Museum of Art.
Before joining the faculty at SDSU, he served as Assistant Professor of Music at Utah State University, where he taught music history, music theory, and an interdisciplinary arts course. At SDSU Prof. Smigel teaches a variety of undergraduate and graduate courses in music history, music research, and musicology, as well as a general education course in psychedelic rock of the 1960s. He also served as a "Prelude Presenter" for the chamber music series of the La Jolla Music Society and has contributed to community outreach projects with the San Diego Public Library and the San Diego Museum of Contemporary Art.
Prof. Smigel is a member of the American Musicological Society, the Society for American Music, the Society for Minimalist Music, and the College Music Society, and has presented scholarly papers at regional, national, and international conferences. His primary research interest is American music in the second half of the twentieth century and its relation to contemporaneous developments in other arts and sciences. His dissertation, "Alchemy of the Avant-Garde: David Tudor and the New Music of the 1950s," concerns performance and aesthetic issues of experimental piano music from the United States and Europe, and he has published articles and reviews on various topics of American experimental music in the Journal of the American Musicological Society, American Music, Perspectives of New Music, Journal of the Society for American Music, Tempo, MusikTexte, Intersections: Canadian Journal of Music, Interdisciplinary Humanities, General Music Today, and The World From Here: Treasures of the Great Libraries of Los Angeles. He is a contributing author to the second edition of The Grove Dictionary of American Music and he has written original liner notes for several premiere recordings of new music that were released by New World Records and Hat Art Records.
Prof. Smigel wrote a book chapter examining the visionary soundtracks of filmmaker Stan Brakhage, which appears in The Music and Sound of Experimental Film (Oxford University Press), and he is currently under contract with the University of Illinois Press to write the first historical biography of American composer James Tenney, which will highlight the composer's relationship with the visual and performance artist Carolee Schneemann.
Education
Ph.D University of Southern California
MA University of Southern California
BM San Diego State University