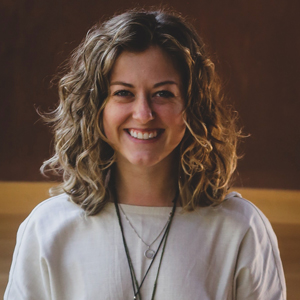 Meaghan Olsen
Dance Lecturer
San Diego
Bio
Coming to the Golden State from the Midwest in 2019, Meaghan (she/her) originally moved to Yosemite National Park to live and work in the magic of the Sierra Nevadas. A lover of the outdoors and the arts, her passions range from hiking and climbing to appreciating natural beauty through drawing, dancing, and photography.
Meg earned her dual Bachelors of Arts in Spanish Language and Literature, as well as International Studies with a Latin American focus, from the University of Missouri in 2013. Having served as a bilingual aid in Spain, her love for the language has driven her to seek ways to connect with and advocate for Latinx communities on a local level. She spent a year working with Centro Latino, a non-profit in her hometown of Columbia, facilitating after-school and summer programs that implemented educational, health, and environmental initiatives while encouraging youth toward participation in local and global communities.
Through this work she discovered Latin dance, and since 2010 has traveled the US and abroad instructing and performing bachata and salsa, leading workshops that focused on fundamentals and women's body movement. Her ethos for dance has evolved into one of connection and expression, opting for grounded, intentional movements and finding an effortless, playful flow. She continued her studies with modern, classical ballet, and African dance, studying under Nancy Stoy and Candace Ingram through the Perlman-Stoy School of Ballet. The mind-body connection she found in dance led her to Yoga and the pursuit of a diverse self-practice. She earned her 200-hour teaching certification in the Sacred Valley of Perú through School Yoga Institute, focusing on Hatha and Vinyasa Flow with exploration of Peruvian shamanism.
A forever student, her additional studies led her to Trauma-Informed Yoga (TIY) and neuroscience; touching on the intersection of psyche and soma and how trauma affects the mind-body connection, and how we can use mindfulness and movement to integrate and seek healing. Meg also received her Reiki Level II training in November 2020 through Ashley Seymour of Spirit Ocean Healing.
Her intention as a yoga instructor is to offer a space for her students to grow, challenge themselves, find rest, and ultimately feel supported and encouraged that they are uniquely powerful and embodied beings as they walk their individual paths. Meg's yoga classes are dynamic, deeply nourishing, and a place to let oneself go in the flow.
Currently Meg resides in San Diego, where in her free time she trains in Brazilian Jiu Jitsu and teaches Latin dance.
Education
B.A. University of Missouri