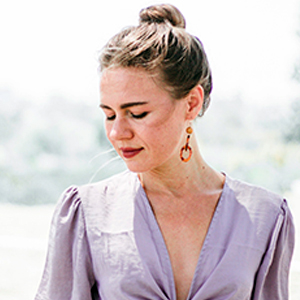 Dr. Charissa Noble
Lecturer of Musicology
San Diego
Bio
Charissa Noble is a vocalist and cultural musicologist. Dr. Noble recently completed her Ph.D. at the University of California, Santa Cruz, and previously earned an M.A. in music history at San Diego State University with a secondary emphasis in 20th Century American Art (2013).
Her research interests include 20th century experimental vocal techniques, electronic music, performance art, and poststructuralist cultural theory. Charissa frequently presents her research at academic gatherings such as the American Musicological Society, the Society for American Music, the International Society for Minimalist Music, Music and the Moving Image at New York University, and she also participated in the first meeting of Cornell University's After Experimental Music conference in 2018.
Her work has been featured in journals published by UCLA, USC, SUNY Buffalo, and the Bulletin for the Society for American Music. She is also deeply committed to the advancement of the arts scene in San Diego, collaborating with local organizations including San Diego New Music, the Athenaeum Music and Arts Library, San Diego Art Institute, and Art of Élan.
Education
Ph.D., Cultural Musicology, University of California, Santa Cruz
MA, Music History, San Diego State University
BM, Music Composition and Theory with an emphasis in Vocal Performance, Biola Conservatory of Music