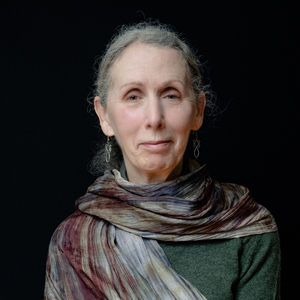 Kathryn Irey
Dance Lecturer
San Diego
Bio
Trained at Arts Educational Trust, London, National Ballet of Canada, Toronto and in her home, Washington, D.C., Kathryn Irey danced five years for the Deutsche Ballet am Rhine, one of Germany's leading ballet companies. She toured throughout Europe and the U.S. for ten years, dancing a broad repertoire of classical and contemporary works by leading choreographers. Twenty-five years of focus on Arts Education developed out of an interest in creating integrated learning environments in which the arts are tools of discovery and inquiry. Ms. Irey has been a Master Teaching Artist for San Diego Institute for Arts Education and the San Diego Dance Institute, and teaches classical ballet at SDSU. She is the owner/director of Stage 7 School of Dance where she teaches ballet and conducts teacher-training seminars. She travels nationally to do staff development for many arts organizations and has launched a teaching lab at Freese Elementary School for the development of literacy-based dance curriculum. Ms. Irey presented five years of research with the San Diego Institute for Arts Education in collaboration with Harvard's Project Zero and Lincoln Center, and received a research fellowship from the Leonard Bernstein Center for Education Through Arts. It supported inquiry into the relationship between artistic processes and language acquisition. The California Department of Education appointed Ms. Irey to serve on its Instructional Resources Evaluation Panel, Visual and Performing Arts 1998, to select arts resources for California schools. With increased focus on educational accountability in California schools, Ms. Irey sits on an ad hoc committee of dance educators, statewide who are generating trial assessment models for an "assessment model bank" in Sacramento. Most recently she has helped newly emerging arts-based magnet schools in San Diego prepare integrated curriculum.
Ms. Irey is a community leader/presenter for Ray at Night, North Park Spring Festival, Celebrate Dance Festival and a supporter of emerging choreographers.
In addition to teaching dance at SDSU. Ms. Irey teaches courses for Liberal Studies majors on the inclusion of Standards-based dance in the elementary school classroom.